Mission
C-Path's global efforts are focused on identifying, leveraging and developing complementary C-Path U.S. and EU activities and partnerships based on its core competencies to facilitate global collaboration ​in areas of unmet medical need.
Overview
For more than a decade, C-Path has worked with the European Medicines Agencies (EMA) to seek the endorsement of drug development tools and additional medical product solutions developed by its consortia. Additionally, it pursues a number of projects, initiatives and ventures each year in the EU as independent endeavors. C-Path's strategic plan and priorities include expansion of its global strategy to best leverage its core competencies in regulatory and data science worldwide and facilitate global collaboration in areas of unmet need.
C-Path's European nonprofit headquarters in the Netherlands officially launched in March 2022. Based in Amsterdam, the foundation pursues complementary opportunities to bolster existing and new partnerships with EU stakeholders. Like its U.S. counterpart, C-Path in EU also provides the legal and scientific infrastructure to create a uniquely neutral environment for industry, academia, patients, regulators and other government agencies.
C-Path's Impact in Europe: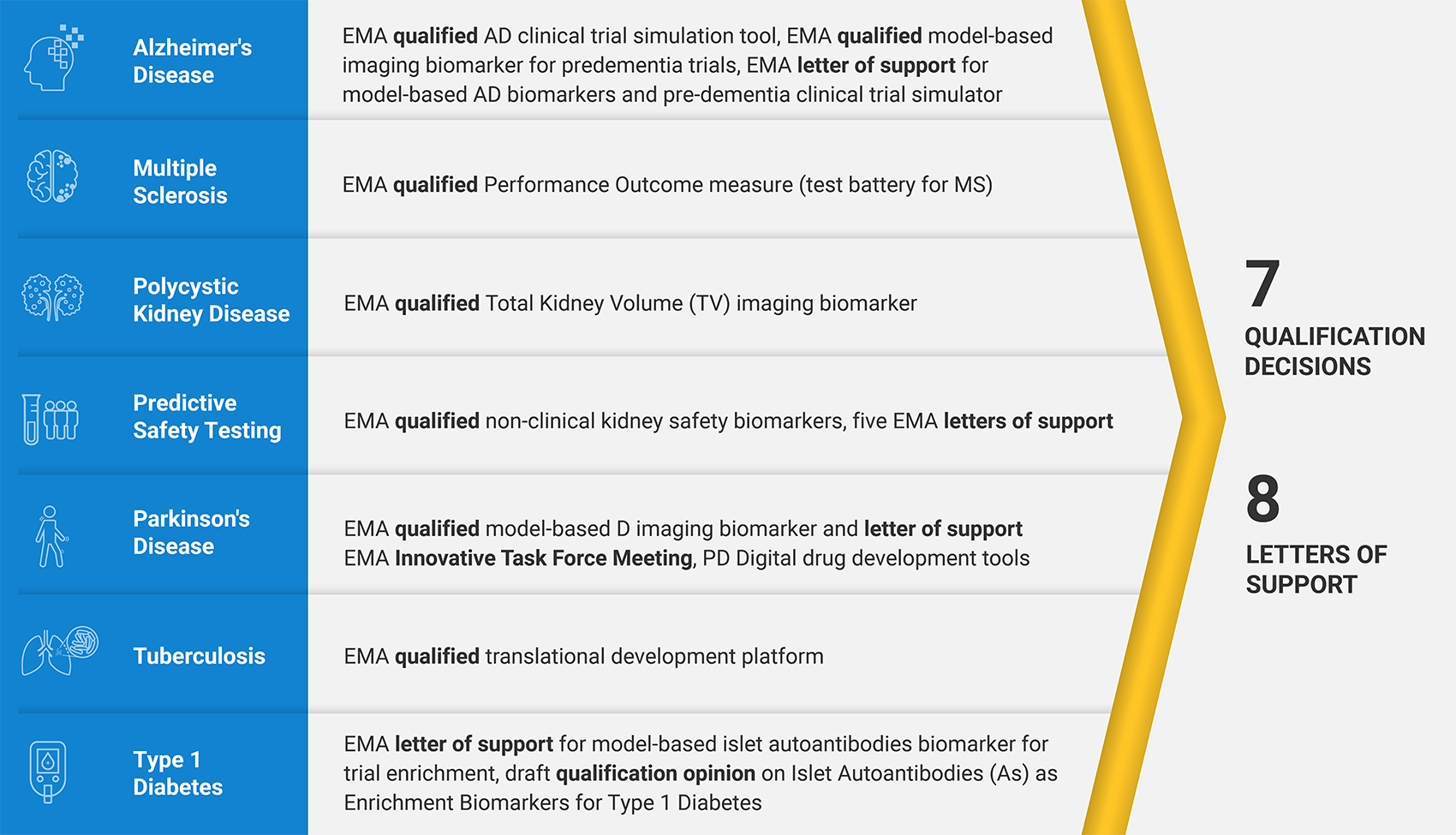 European  activities articulated around C-Path programs:
To connect with someone regarding collaborations in Europe, email info@c-path.org.